John P. Martin, CPA
President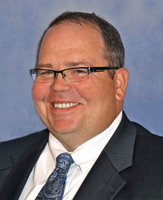 Main Number 913-831-7000
Email Loading Email...



John P. Martin, Secretary/Treasurer - Holds a Bachelor of Science, Business Administration degree with an Accounting Major from Rockhurst University , Kansas City, Missouri. John joined the firm in 1986 and has been a shareholder since 1991. John oversees the firm's accounting and auditing practice and assists his clients with tax compliance as well. John serves a wide and diverse client base. His clients consist of manufacturing and wholesale operations, not for profits, small municipalities and professionals.

Mr. Martin is a former director and treasurer of CORO Kansas City an internship program, and the past president and board member of Stop Violence Coalition, Inc. Both are Not-for-Profit organizations. Mr. Martin was also the Treasurer of the City of Roeland Park, Kansas. Mr. Martin is a current Board Member of Estate Planning Society of Kansas City.

Mr. Martin, a resident of Roeland Park , Kansas , holds Certified Public Accountant Certificates in the states of Kansas and Missouri. He is a member of the American Institute of Certified Public Accountants and the Missouri Society of Certified Public Accountants. Mr. Martin has been involved in many audits, reviews and compilations of construction, manufacturing, not-for-profit and governmental entities.